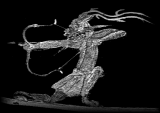 Xibe (Manchu) National Archery
Stephen Selby
From time to time, I have recounted the story of the Xibe of Chapchal County in Xinjiang. Originally Manchu bannermen, they moved to Yili from China's Northeast in the mid-18th century. They remain proud of their Manchu traditions, keeping their language alive (among a population of about 35,000) with their own broadcasting station and weekly newspaper. For those of you who read Chinese, they even have their own Internet web page.
Although they remain formidable archers to this day, their original Manchu traditional archery (gus khavdan) is almost completely forgotten and they have no more traditional bows. When tourists come to Chapchal, the Xibe regularly put on performances of archery. Recently they have built an archery display ground with a small museum; but they have come to regret having to display modern Western archery instead of their own traditional forms.
At their request, I and some other ATARN Members supplied them with 15 traditional Manchu bows made with modern materials and I ran a training class on 2 - 3 July at their archery training ground. Twelve students and their coaches took part and all of them mastered the basic skills of traditional archery with the Manchu bow.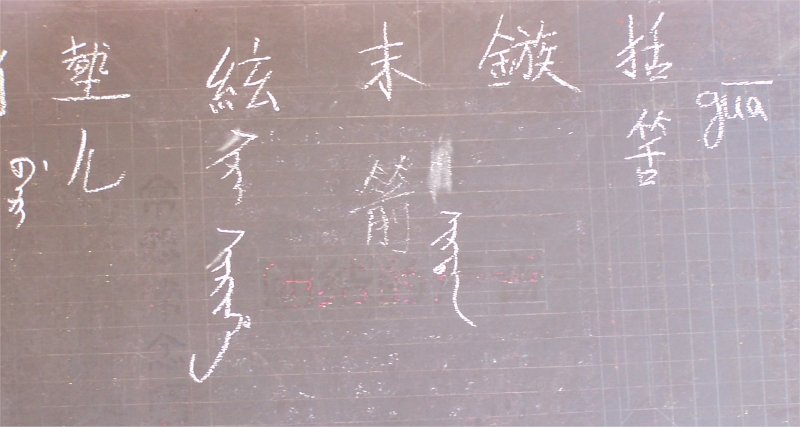 Manchu and Chinese archery vocabulary on the blackboard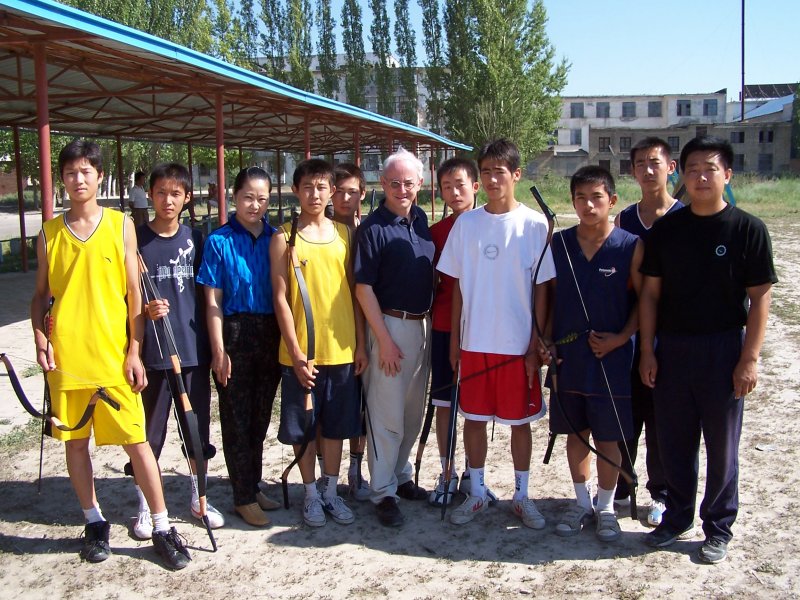 The first traditional archery class in Chapchal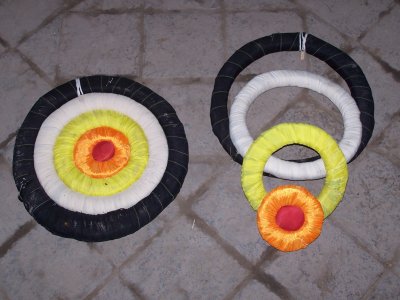 Traditional Xibe targets (aighan) are made up of rings that are
shot out with a blunt whistling arrow (faghsəm) from 30 metres.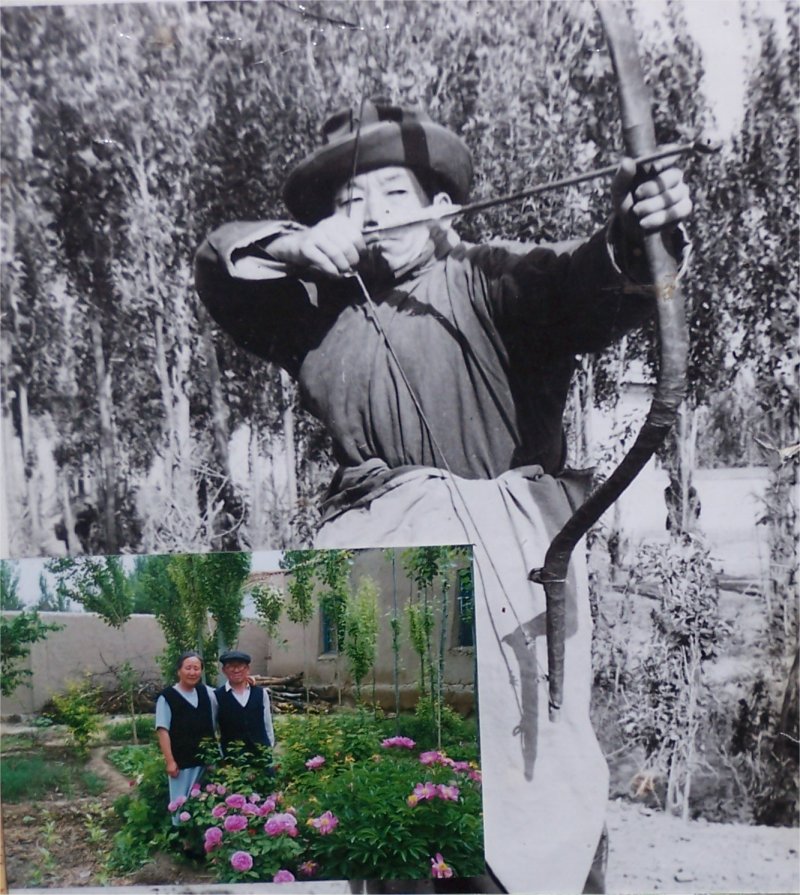 Tao Wenxin as a young man performing Xibe traditional archery (1960s) and now with his wife in his garden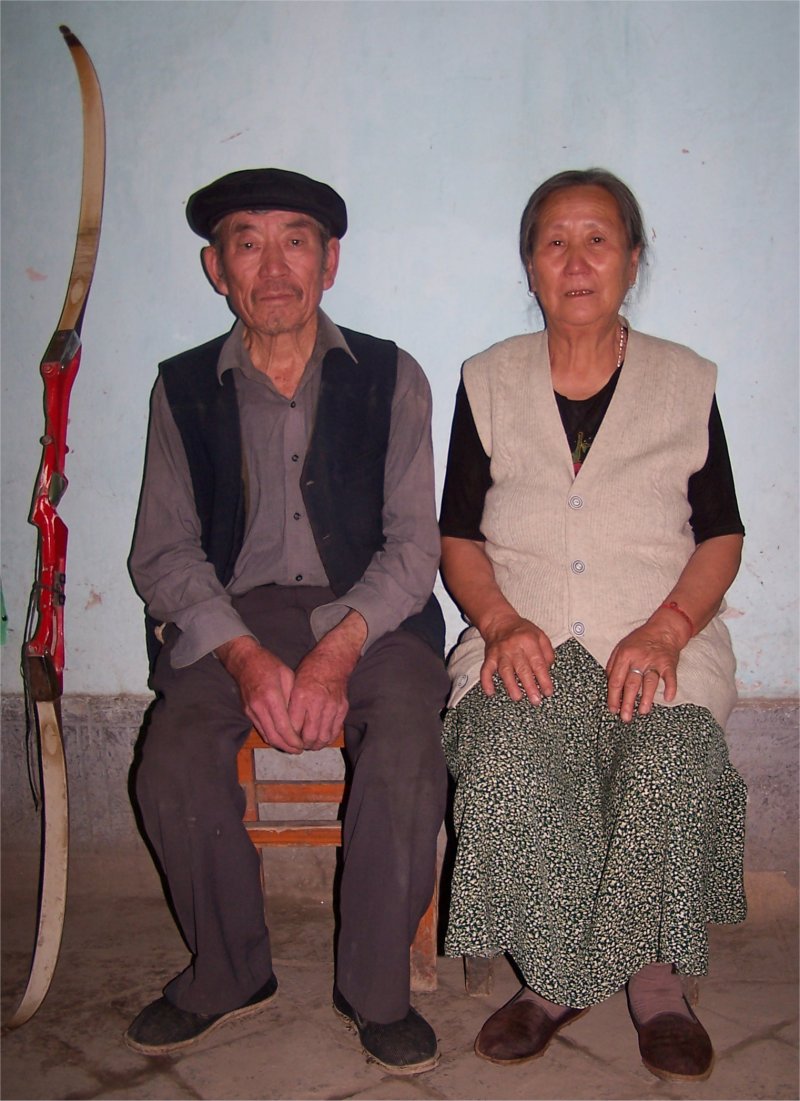 Tao Wenxin and Tao Yaomei. Tao Wenxin is 72 this year. He was born and grew up in
Chapchal and still makes traditional arrows, thumb-rings (furtun), whistling arrowheads (faghsəm) and targets. But he
has never learned the craft of making traditional bows,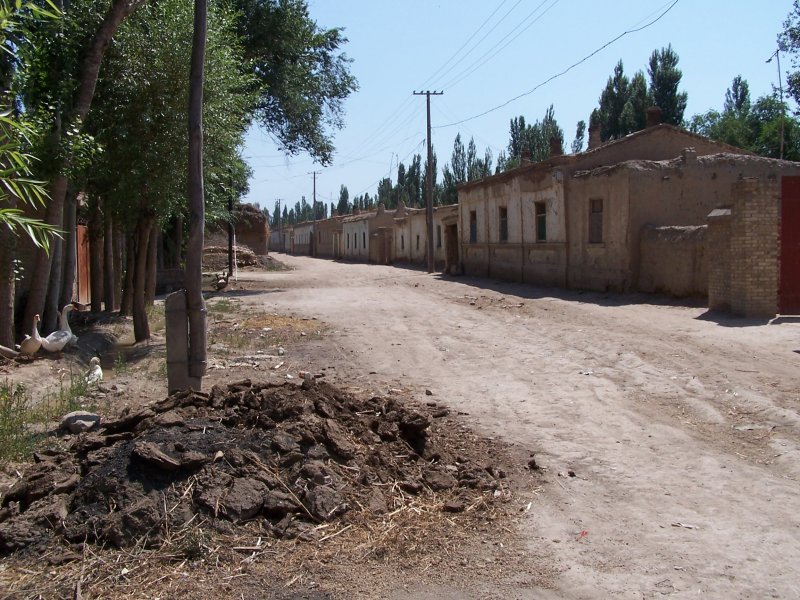 |
Tao Wenxin's Village (nyuru)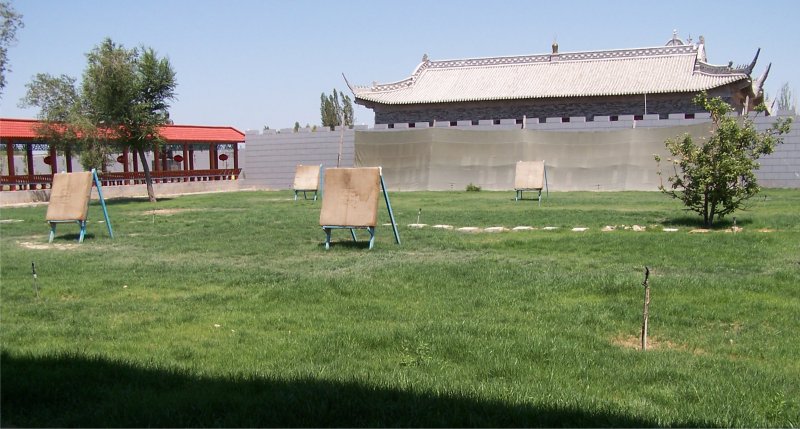 The archery performance ground at Chapchal
(shirdan khəvdan de ting)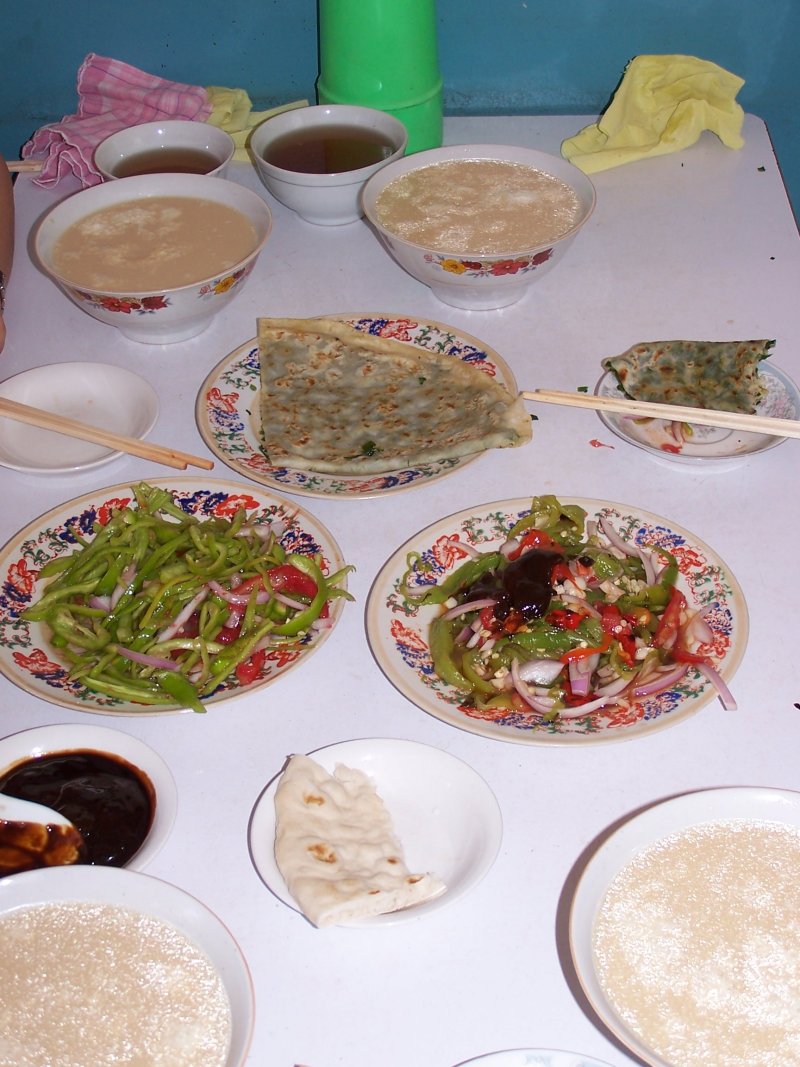 A Xibe breakfast: unleavened bread, fried chili and onion with thick milk tea (sung chai).

Scenery on the Yili River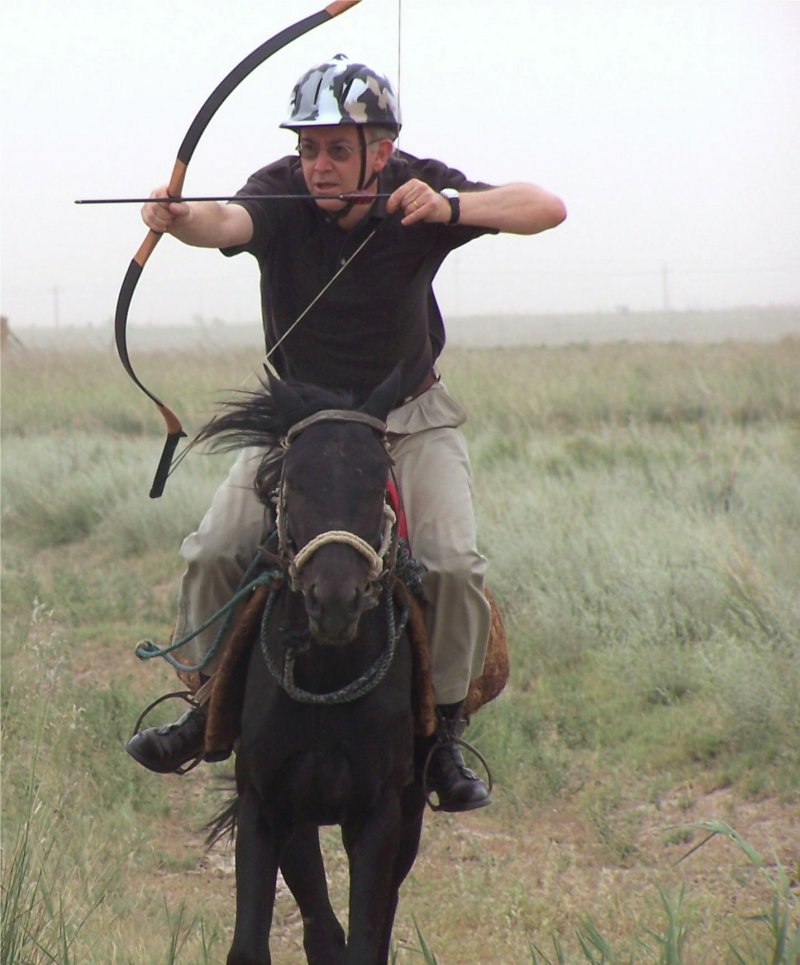 Test driving one of the the local Yili horses (mori).
---