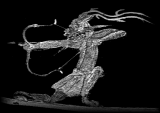 What is the Correct way to String a Heavy Horn Bow that is Recurved to a C Shape?
This series of photographs has been published with permission of © 2002, Jang Yuhua of Taiwan.
Please note that this method is not used fir Korean horn bows.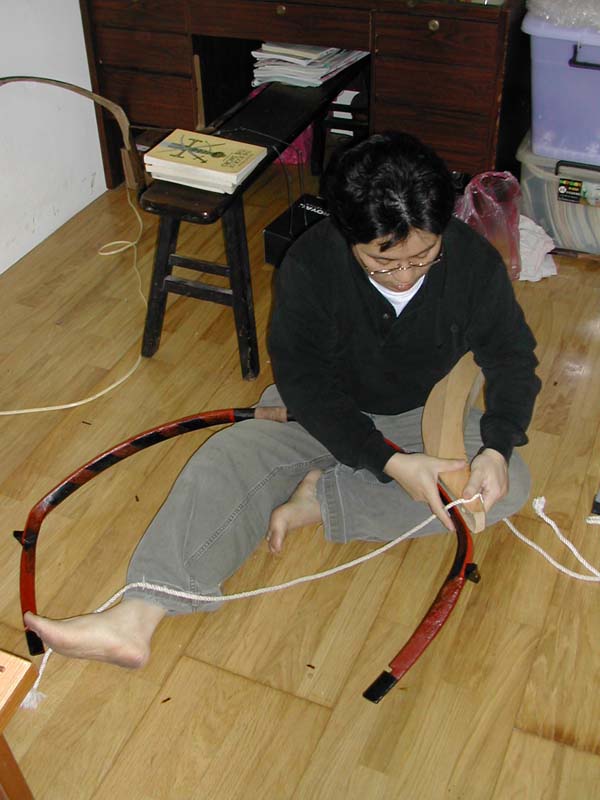 Step 1: Bind one of the formers (tipliks) to the string-bridge end of one limb.
You might want to have the limbs warmed (but not warmer than comfortable to the touch!)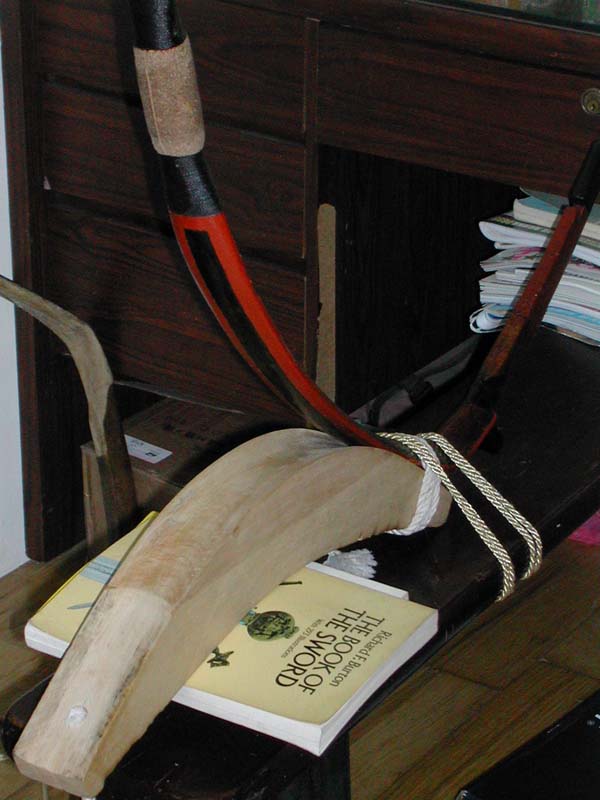 Step 2: Bind the former to a bow-stringing bench with something to lift the end up slightly.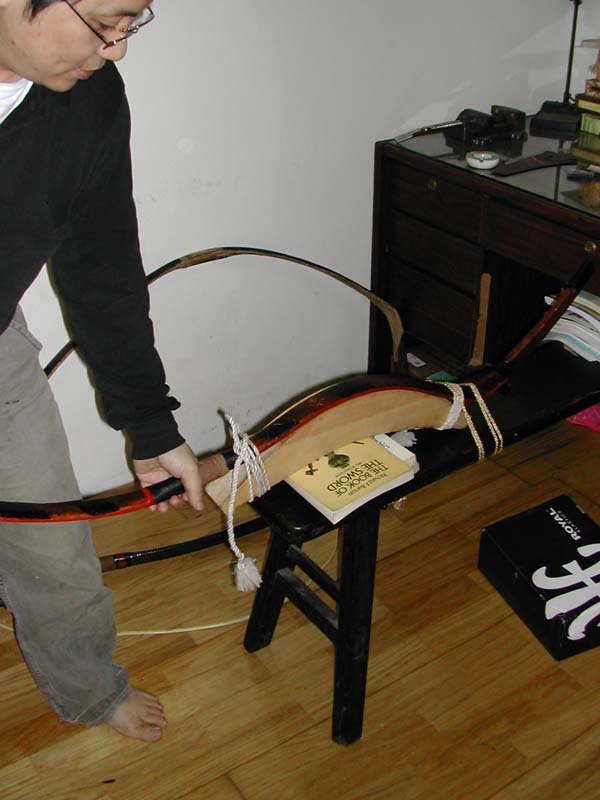 Step 3: Bend limb over former.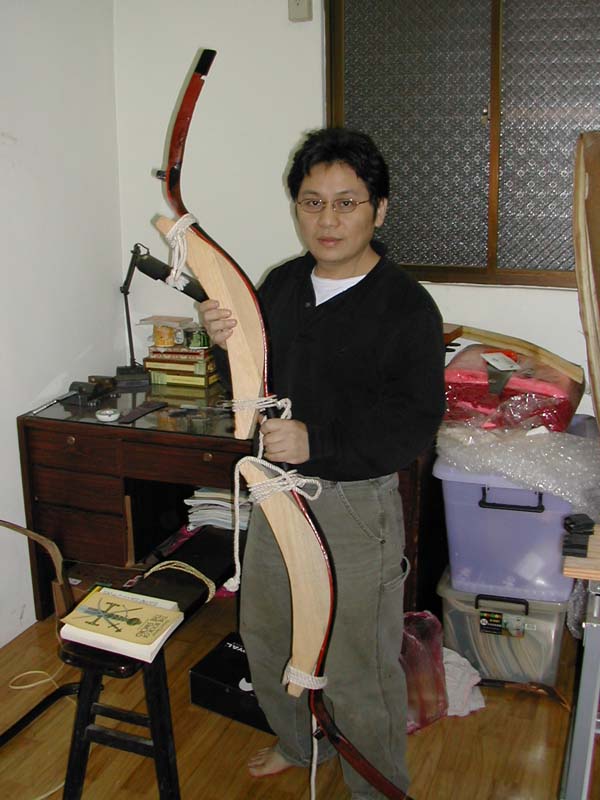 Step 4: Repeat the procedure for the other limb.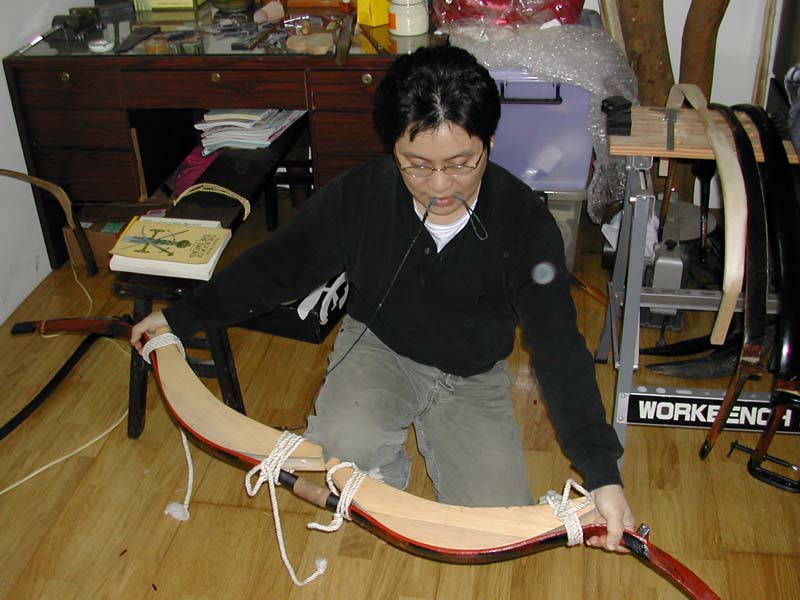 Step 5: Prepare for stringing

Step 6: Stringing completed. If limbs are warm, they should be allowed to cool completely now.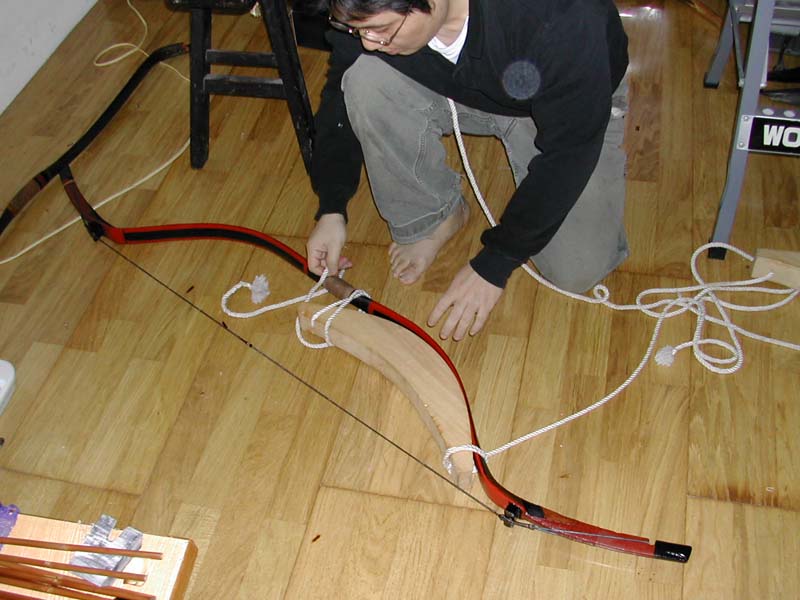 Step 7: Remove the formers. Balance the bow.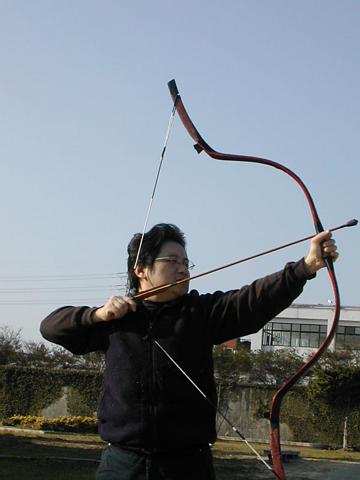 Step 8: Shoot!
---
Last up-dated March 13, 2002