The Asian Bow
by Taras Vladimirovich Plakhotnichenko
aUEAOOEEE IOE
?IAEIOIE?AEII oAOAO ?IAAEIEOI?E?

---
aUEAOOEEE IOE

?OAAEOII?EA.

aAIO IAOOINYAE OOAOOE IUIAEIIEOO IAAEOAIAE EOOIOE?AOEICI OAEIIOOOOEOI?AIEN O EIIOOOOEAEAE OIIOIIOIOOA?IICI IOEA. a?OIO IAAAAOON IA ?IOOOAII?IAIEA IAAEIIAIOIIE OOOAIOAU EU IOEA, EICAA-OI UEOIEI OAO?OIOOOAIAIIIE IA oOOE, E IUIA OI?AOUAIII UAAUOIE. e EION OOAOON EIAAO IAU?AIEA "aUEAOOEEE IOE", UOI IE?ACI IA UIA?EO - IOEE OAEICI OE?A EO?IIOUI?AIEOO E IA oOOE:

"?UIEIAAO II, ?IOUE,
eU IAIOUIA O?IE OOCIE IOE,
eU EII?AIA -- EAIAIO OOOAIO,
e AAOAO II OOCIE IOE ? OOEO IA?OA,
eAIAIO OOOAIO ? ?OA?OA,
iAEIAAU?AAO IA OAOE?I?EO UAIEI?OA,
?IONIOI II OOCIE IOE UA OEI...
uAOEOE?AIE ?IIIOU AOIAOIUA
e UA?UIE OICA O OOCA IOEA".

eOOAOE, A UIAAOA IE ?U, ?OI ?IOIAAIAA ?IAIIIA ?OEIAIAIEA IOEA ? OIOOA?A OOOOEIE AOIEE ?OIEUIUII ? 1804-1812 CC. ?OIOE? IA?IIAIII?OEIE AOIEE? eIE UIAAOA IE ?U IA OO?AUIII ?OEIAIAIEE IOEA ? ?IEIA ?AOOA I ?OIOE? U?AAI??


---
? OIUIAIEE IIICEE OOOAIOAA EU IOEA AOOIAEEOOAOON O oIAEI cOAII - CAOIAI AICIEEOEEE IAOIAIUE AAIIAA, EIE, AIIAA EIIEOAOII, O AIEIIUE AICIEEOEEI IOEII - ?OIOOUI OEOOI?UI IOEII, I?ANIIUI OIA?IE ? AEO?AE ?OE aUEIEOOOA, eOAOE E AO.

?IIIEOA?

"?UOIE E OOOIAI oIAEI cOA.
aIO ?NOIAAAAOO IAO,
e ?AOAIAA OIAIO?AEA
?I ?OAE IEOOCA IAO...."

aIN EUCIOI?IAIEN UOEE IOEI? EO?IIOUI?AION EO?AIOEEE OEOO. iOIE?EOAIOIIE ?AOOIE UOEE IOEI? N?INAOON EO?IIOUI?AIEA A?OE OA?IUE ?I OIIYEIA OIIA? - UAAIIIIE E OAOAAA?EIU. iAEI OIIE (?IAUIEE) EIOIUI OAAIOAAO IA OAOONOAIEA, AOOCIE (?IOOOAIIEE) - IA OOAOEA. eO?IIOUI?AIEA UOIE IOIAAIIIOOE ? EIIOOOOEAEE IOEA ?IU?IINAO EUCIOI?EOO IOE AIIAA OUEEI, AIACIAAON ?AIO IAOAYE?AIEA OOEIEN IAONOAIEN ?OIEOEIAEO CIA?IUI IAOAUII UA O?AO OIIYEIU ?IA?AE AAU OEOEA IAIAOAOEIUE AA?IOIAAEE ? AOA?AOEIA. eOIIA OICI, AIACIAAON A?IEIIE OOOOEOOOA OEOOI?UE ?IA?AE OAEIE IOE IAIOUA ?IA?AOOAI IOOAOI?IIE AA?IOIAAEE. o IAU?IICI AAOA?NIIICI IOEA OI ?OAIAIAI OAONAOON O?IOIAIIOOO O?IOIAIIOOO ?IA?AE ?IIIIOOOA ?IU?OAYAOOON ? EOEIAIIA ?IIIOAIEA ?IOIA OINOEN OAOE?U.
iAIAEI, IAOIIAIII, ?OI IAEAIIOUACI OAOA?AOA EIIOOOOEAEN IOEA AIOOECIA IA ?IOOIEA (oOOAEN, eIOAN, iIICIIEN E O.A. - OEO. 1), CAA EO?IIOUI?AIEOO OIIOIIOIOOA?IUA IOEE, EIE ?I AOOCIE OAOIEIIIICEE ?OEINOIE IA UA?AAA E ? OOAAA ?OI?AOOEIIAIOIUE OOOAIEI? EU IOEA - EII?IUEOIUA.
oAOIEI EII?IUEOIUE, IAEAIIAA OI?II, IA IIE ?UCINA, I?OAAANAO OOOO O.E. OII?I EII?IUEOIUE IUIA?AAO "OIOOA?IIE, EIIAEIEOI?AIIUE, OIOOINYEE EU OAUIE?IUE IAOAOEAII?". aOIE OO E EO?IIOUI?AOO OOOOEEA OAOIEIU, OI O?IOOAAINOO IAAI, IIA EAOAOON, OII?I "OIOOA?IIE" AAU ?OEOOA?EE "OIIOII". oAOIEI "OIIOIIOIOOA?IIE", ?EAEII, OAO?OIOOOAIAI ? OOAAA AOEAIIICI?, UOIICOA?I?, ? IAO?II-?I?OINOIIE IEOAOAOOOA. ?IIAYA, IIICEA OAOIEIU ? OOOAIOAA EU IOEA IA EIAA AIAIICI? ? OOOOEII NUUEA, EIE OA UOE OAOIEIU OOAONIU. iO OEAOEOA, EAE, IA?OEIAO, ?IAIAOAOO ? OOOOEII NUUEA AIEIA, EOAOEIA OII?I AIN "recurved bow" (a recurved - AIIAA EOAOEI) - IOE O IAOAOIIE EOE?EUIIE ?IA?AE, "release" - OOOOIEOO?I AIN OAAOOAIEN E O?OOEA OAOE?U, ?OEIAINAIIA ?OE OOOAIOAA EU OI?OAIAIIUE AII?IUE IOEI?, "siyahs" - IAEIAAEE AIN ?OEAAIEN OAOOEIOOE EIIAAI ?IA?AE ? AUEAOOEEE IOEAE, "clout shooting" - ?EA OOOAIOAU "IA?AOII" ?I CIOEUIIOAIOII OAO?IIIOAIIIE IEUAIE E O.A.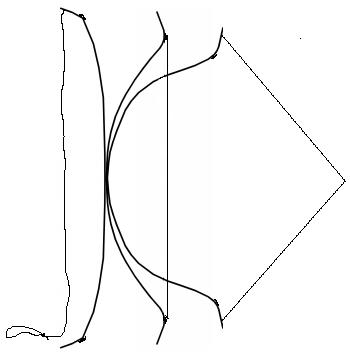 oEO. 1

aIEIA AUEAOOEEE IOEI? AIEIAEIA AI 107 OI (107-183), ?OIOE? AIEIIU A?OI?AEOEEE IOEI? ? 152-198 OI, 213 OI E AIIAA - O N?IIOEEE. aIN AUEAOOEEE IOEI? AIEIA IAONOAIEN OIOOA?INAO ?OEIAOII 60% IO IAYAE AIEIIU IOEA, ?OIOE? 200% O A?OI?AEOEEE. eOOAOE CI?ION, IEIEIAIOIAN AIEIA ?OIOOICI AIEIIICI IOEA (IA ?OOAOO O ?OIOOUI ?IIOEEI IOEII, "flat bow" AIC.) OIOOA?INAO 142 OI ?OE OAOONOEA 71 OI O.E. AIEIA IOEA AIIOIA AUOO EAE IEIEIOI ? A?A OAUA AIIOUA AIEIIU OAOONOEE. ?IINOII, ?OI AIOOE?O OOIIO ??A?AOINAYEE ?AOAIAOOI? O AUEAOOEEE IOEI? IA?IUIIOII, ?OEIAINN OIIOEI AAOA?I - O AOA?AOEIU ?OIOOI IA E?AOAAO UA?AOA UIAOOE?IIOOE. ?IUOIIO, AOOAOO?AIII, ?OEIAIEOO ? UOII OIO?AA AOIEOOAYEA IAOAOEAIU, O EIOIOUE AIIOUEE UA?AO O?OOCIOOE. oAEEIE ?OEOIAIUIE IAOAOEAIAIE N?INAOON OOEIOEIEN E OIC. ? IAOOINYAA ?OAIN, ? OI?OAIAIIUE IOEAE EE UAIAIEIE OOAEII?IAOOEE E OCIA?IAOOEE (?IOIAAIEE, IAOEIIOEI IIA EU?AOOII, ?I?OE IA EO?IIOUOAOON - AIEOON IIOIUA). aAOA ?OE EUCIOI?IAIEE OA?IEE AOA?IEE IOEI? OA?AOO UA?AOOOA EO?IIOUOAOON OOAEII?IAOOEE O.E. IAOAAIOEA ?OEOIAIUE IAOAOEAII? OOAAOAO ?OAIAIE (E IAOOAOOO?A) ? IAOEIIOEI OAU AIIOUA. iI AOOO AYA IAIA AAOAIO ? EIIOOOOEAEE AUEAOOEICI IOEA, I EIOIOIE ?AOOI UAAU?AAO - siyahs (OUE) - O?AAEAIOIUA IAEIAAEE EU AAOA?A IA EIIAAE ?IA?AE. uOE IAEIAAEE ?IU?IINAO OAAIAOO EIAU ?IA?AE IACIOYEIEON. ?I OOOE AAIA OAEAN EIIOOOOEAEN N?INAOON ?OIIAOAUII OI?OAIAIIICI AII?IICI IOEA. ?AI OA AUIE UAIA?AAOIOIU UOE IAEIAAEE? cAIEIOOII ? EIECA "iOEE OA?AOIAIAOEEAIOEE EIAAEAA? ?EUAO" (Hamilton, T.M. 1982 Native American Bows. (MO): Missouri Archeological Society):

"...IAUIA?AIEA siahs EIE OUAE OACIAIN EIOIUI EU?AOOII, E IEEOI IA IIOAO ?IOOA?EOO ?IA OIIIAIEA ?OA?IOEIAOO?I EIIOOOOEAEE IOEA, EIOIOUE AI OEE ?IO OAAOOE?AAO IEOI?IE OAEIOA OOOAIOAU IA AAIOIIOOO - 972 NOAA"

aAIAA cAIEIOOII OEAUU?AAO OOE ?AEOIOA O?IOIAOO?OAYEE AIIAA U??AEOE?IIE ?AOAAA?A UIAOCEE IOEA OOOAIA ?OE EO?IIOUI?AIEE ? EIIOOOOEAEE IOEA OUAE:

1. oUE ?OAAOOA?INAO OIAIE OU?AC AIN OAOE?U, ?OI ?IU?IINAO OEIIOOOOEOI?AOO IOE OAEEI IAOAUII, ?OIAU IAEOEIAIOIIA OOEIEA AIOOECAIIOO OAIOUA ?OE OAOONOAIEE OAOE?U , ?OI, ? O?IA I?AOAAO, ?IU?IINAO UA?AOOE AIIOUA UIAOCEE AIN ?AOAAA?E AA OOOAIA. 2. ?IOIA IO?OOEAIEN OAOE?U E ?I IAOA AA A?EOAIEN, OOOAIA ?IIO?AAO UIAOCEA AIIAA OA?IIIAOII 3. eICAA OAOE?A AIOOECAAO IIOOEEI? (O?AAEAIOIUA O?IOU AIN OAOE?U, ?OEEOA?IAIIUA O ?IOOOAIIAE ?I?AOEIIOOE EIIAI? ?IA?AE), IIA (OAOE?A) OEIOA?E?AAOON. ?OE UOII IAONOAIEA OAOE?U O?AIE?E?AAOON, OIIAYAN OOOAIA AI?IIIEOAIOIUE EI?OIOO.

?AO?IA OO?AOOAAIEA ?IAO?AOOAAAOON IAOAIAOE?AOEIE IIAAIOA ? OOAOOA "An approach to the study of ancient archery using mathematical modelling" B.W.Kooi E C.A.Bergman:

"..."oOOAAEEE" IOE (? AAIIII OIO?AA IOE O IAOAOIIE EOE?EUIIE ?IA?AE - ?OEI. o.?.) ?IU?IINAO UA?AOOE AIIOUA UIAOCEE, ?AI ?ONIIE, II EIOIUEE OOAOE?AOEEE EIU??EAEAIO (AIIAA EOOOIE IA?AIOIUE O?AOOIE EOE?IE IA COA?EEA (OEO. 1, UAIAIUE A?AO) OOAOE?AOEICI OIIOIIUAIEN "OEIA IAONOAIEN-AIEIA IAONOAIEN" - ?OEI.o.?) IAII UA?EOEO IO IACIOYEEON EIIAI? ?IA?AE".

?OIOIA. eU-UA OOA?IEOAIOII ONOAIUE EIIAI? ?IA?AE E EE AIIOUIE EIAOAEIIIIOOE, IA COA?EEA, ?OAAOOA?INAYACI AEIAIE?AOEOA EAOAEOAOEOOEEO IOEA IAAIAAAAOON OAUEIA OIAIOUAIEA OEIU, AAEOO?OAYAE IA OAOE?O E, EAE OAUOIOAOAAO, ?IN?IAIEA IOAEIINAEE IA COA?EEA AEIAIE?AOEIE EAOAEOAOEOOEEA IOEA "OEIA IAONOAIEN-AIEIA IAONOAIEN. aI?IEOOAA EIIAAAIEE OEIOII UA?EOEO IO UIA?AIEN IIAOIN UIAOOE?IIOOE OAOE?U E IAOOU OOOAIU ?I IOIIUAIEA E IAOOA ?IA?AE."

oOAOOA. iA OIIOON IA EIOIUEA OOAOE?AOEEA EAOAEOAOEOOEEE, IA?AIOIAN OEIOIOOO IEAUU?AAOON AI?IIOII IEUEIE, ?AI IIOII AUII AU IOEAAOO. aIIOUAN ?AOOO UIAOCEE IOOAAOON ? ?EAOEOOAYEE ?IA?AE, ?IOIA OICI, EAE OOOAIA IOOU?AAOON IO OAOE?U.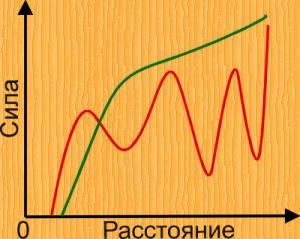 oEO. 2
oOAOE?AOEAN E AEIAIE?AOEAN EAO-EE IOEA

? IAYAI, EOEIAN EU IAOAIAOE?AOEIE IIAAIE, I?EOAIIIE ? ?UUAO?IINIOOIE OOAOOA, ?IOIA IOEA, ? ?AOOIIOOE IAOAOIAN EOE?EUIA ?IA?AE IA ECOAAO IEEAEIE OIIE, E IAOOII?IAIA ?OEIAIAIEAI IAOAOEAII? O AIIOUAE O?OOCIOOOA, ?AI AAOA?I O.A. IAOOII?IAIII OAIEI ?IINOEAI "EII?IUEOIIOOE". ?UOIEEE OOAOE?AOEEE EIU?. "O?AAAAOON" EIIAAAIENIE ?IA?AE O.A. ?IOAONIE UIAOCEE ?IOIA IO?OOEAIEN OAOE?U. ?OA?AA, UAAOO IIOAO ?IUIEEIOOO ?OA?IIAOIUE ?I?OIO I OII, ?OI OAEEA OA EIIAAAIEN ?IUIEEIOO E O IOEA O ?ONIUIE ?IA?AIE, II O CIOAUAI EOAUEIE ?IOIAAOO?ENIE - EUIEUEI? UIAOCEE O IACI IAO AIN EII?AIOAAEE ?IOAOO IA ?AOAUEOIUA EIIAAAIEN. eOIIA OICI, ?IUIEEIAO IAIAEIAEIIOOO O?AIE?EOO OIIYEIO/UEOEIO ?IA?AE, ?OIAU AIOOE?O OIE OA OEIU IAONOAIEN, ?OI ?OE?AAAO E O?EIE?AIEA ?AOA ?IA?AE E, OIAAI?AOAIOII, E AAIOIAEUAIO OIEOAIEA e?a. ?UUU?AAO OIIIAIEA, AAAE?AOIIOOO IIAAIE OAAIOIIE OEUIE E OIO ?OIOOIE ?AEO, ?OI AOA?IEA AUIE, COOAI CI?ION, IA AOOAEE, E IA OOAIE AU EO?IIOUI?AOO IAIOOIUA EUIEUAOO?A ? ?EAA OOAOAINAYEE IAEIAAIE, EIE EO?IIOUI?AOO OAEIIIICE?AOEE OIIOIUA ?IOIU ? IOOOEE, IO U??AEOE?IIOOE EIOIOICI UA?EOEIA OAIA OEUIO ACI ?IAAAIOAA. oAE ?OI, ?I?OIO OAE AYA OAAO O?IEE EOOIAAI?AOAIAE.

eIOAOAOII AUII AU ?IIO?EOO COA?EE OEIU AAEOO?OAYAE IA OOOAIO ? UA?EOEIIOOE IO ?AOA ?IA?AE ? AEIAIEEA. n ?IAIUOA?AA, ?OI IA UOII COA?EEA AI?IEOOAA EIIAAAIEE ? AEIAIE?AOEIE EAOAEOAOEOOEEA AIIOIA OIAIOUAOOON, A ?AOOIOA O?AIE?E?AOOON O OIAIOUAIEAI ?AOA ?IA?AE, ?OE UOII A?OIEOEIEOOAYAN EOE?AN AEIAIE?AOEIE EAOAEOAOEOOEEE AOAAO ?OEAIEOAOOON E EOE?IE OOAOE?AOEIE EAOAEOAOEOOEEE, E IOE ?I O?II ?AOAIAOOAI AOAAO OOOAIEOOON ?I O?IEI O?IEOO?AI E "EAAIOIIIO IOEO". ? IAAII OIO?AA, NOII, ?OI O AIEIIICI AICIEEOEICI IOEA EU-UA AIIOUEE E ONOAIUE ?IA?AE EIIAAAIEN EIAAO AiIOUOA AI?IEOOAO E, OIIO?AOO?AIII, AiIOUEA ?IOAOE UIAOCEE.

cI?ION IA U??AEOE?IIOOE OOOAIOAU EU IOEA, N EIOAI AU EIOIOOOON OAEICI ?I?OIOA EAE IAOOOIEEA IOEA, EIOIOAN ?IAOAUOIA?AAO ?OA?EIOIUE ?IAAIO ?AOA E OAOOEIOOE OOOAIU - IAOA O?IOIAIIOOE OOOAIU ?OICEAAOOON ?IA IACOOUEIE (? AICIINUU?IIE IEOAOAOOOA UOI IAUU?AAOON "spine"), I?OAAAIAIEA ?OA?EIOIIE AAUU IOEA - OAOOOINIEA IAOAO OAOE?IE E OOEINOEIE IOEA, A OAEOA OAOE?U.
oAOOEIOOO OOOAIU EIAAO ICOIIIIA UIA?AIEA, EIOIOAN ? O?IA I?AOAAO, ? OIO?AA AAOA?NIIUE OOOAI, ?IENAO IA ?AO OOOAIU. aAII ? OII, ?OI OOOAIA ? IIIAIO ?UOOOAIA EOEOE?INAOON, IOIAAIII O IA AAIOOAIOIUE IOEI?, ? EIOIOUE IOO OEIIAOOEE ?IA?AE IA OI??AAAAO O ?IIOEIOOOA OOOAIU. ? UA?EOEIIOOE IO OICI, IAOEIIOEI OAOOEIOOO OOOAIU IOIE?AAOON IO IAEIOIOICI EAAAIOIICI ?AOAIAOOA OAOOEIOOE ? OO EIE EIOA OOIOIIO, OOOAIA AOAAO IOEIIINOON ? ?IIAOA ?IA?I EIE ??OA?I, ?OE UOII ? ?IIAOA IIA AOAAO ?EINOO EU OOIOIIU ? OOIOIIO. ? EIIAA EIIAI? ?IIAO OOOAIU OOAAEIEUEOOAOON AIACIAAON I?AOAIEA, II UIA?EOAIOIAN ?AOOO UIAOCEE/OEIOIOOE AOAAO ?IOAOAIA. oOYAOO?OAO IAOEIIOEI IAOIAI? ?IU?IINAYEE ?OA?EIOII ?IAIAOAOO OAOOEIOOO OOOAIU. iAEI EU IEE - "IAOIA AOIACE". oIOOIEO II ? OII, ?OI O OAOOOINIEN ? IAOEIIOEI IAOOI? OOOAINAO ? ?IA?AUAIIUE ? ?IUAOEA IEOO AOIACO. aOIE ?OIAIE AOIACE EIAAO OI?IIA IO?AOOOEA, UIA?EO OOOAIA ?IUIA OI?II, E OAOOEIOOO ?IAIAOAIA ?OA?EIOII. aOIE OAUOU? AOIACE IAEIIIAI ??OA?I, UIA?EO OOOAIA OIEUEII OAOOEAN, AOIE ?IA?I - OAOOEIOOE IA E?AOAAO. iOE IIOII ?IAICIAOO ?IA OAOOEIOOO OOOAIU ? OI?OAIAIIUE AAIOOAIOIUE IOEAE O ?IIIYOA AIEI?ICI ?EIOA EUIAINAYACI OCII ?IIOEIOOE OOOAIU IOIIOEOAIOII IOE OEIIAOOEE ?IA?AE. oAOOEIOOO OOOAIU IIOII ?AOOEOI?AOO ? IAAIIOUEE ?OAAAIAE ?IIYAAOA I?AOAIEN OOOAIU E ACI OAOOOINIEAI IO EIIAA OOOAIU, A OAEOA ?AOII IAEIIA?IEEA. ? IAYAI OIO?AA, ?AI OEIOIAA IOE, OAI AIIAA OAOO?A AIIOIU AUOO OOOAIU. iA ?OAEOEEA UOI IAU?II IUIA?AAO AIIAA OIIOOUA ?I AEAIAOOO OOOAIU, O AIIOUAE OIIYEIIE OOAIIE OOOAEE O IAOAIIE?AOEEE OOOAI EIE OA AIIAA O?AOAIE ?IOIAU AAOA?A ? OIO?AA AAOA?NIIUE OOOAI. ? IAOAIIE?AOEEE OOOAIAE IAOEA OOOAIU IAIUIA?AAOON EAE ?AOUOAEUIA?IIA ?EOII, IA?OEIAO, 1616 EIE 1816. ?AO?IA ?EOII IUIA?AAO ?IAUIEE AEAIAOO ? 1/64 AAEIA (0,4 II), A ?OIOIA ?EOII - OIIYEIA OOAIIE OOOAEE ? OUON?IUA AIIE AAEIA (0,025 II). oAEEI IAOAUII IAOEA 1816 EIAAO IAOOOIUE AEAIAOO 18x0,4= 7,22 II E OIIYEIO OOAIEE 16x0,25=0,4 II. ? OI?OAIAIIUE IAOAIIE?AEEE OOOAIAE OAOOEIOOO IIOII OACOIEOI?AOO O ?IIIUOA IAOEE O?IA?A, ?OI IOOAOAIII ? IAOEA OOOAIU, IA?OEIAO, XX75 ?I EIAOOE?EEAAEE ?EOIU "eOOII". oAOOEIOOO I?OAAAINAOON EAE ?AIE?EIA ?OICEAA AOA?EA OOOAIU OI?II ?IOAOAAEIA ? OUON?IUE AIINE AAEIA ?OE ?OEIIOAIEE AA?IAIEN 2 ?OIOA (0,9 EC). oAOOOINIEA OI?AE I?IOU AIN OOOAIU ?I ?OAIN EUIAOAIEN 27 AAEII? (68,6 OI).
aAUA IOEA ?IENAO IA OEIOIOOO ?IIAOA OOOAIU. ?AI IAIOUA AAUA, OAI ?UUA OEIOIOOO O.E. AIIOUA AIEIA OAUCIIA OOOAIU. iAIAEI OIAIOUAOO AAUO IAIOUN IAIOUA I?OAAAIAIIICI ?OAAAIA. ?I-?AO?UE, ?IUIEEAAO ?EAOAAEN IOEA ? IIIAIO ?UOOOAIA (UOI OOAUO IIOII I?OAAAIEOO ?I IA?OENOIUI IYOYAIENI ? OOEA, OOEIAAYAE OOEINOEO ), A ?I-?OIOUE, OIAIOUAAOON OI?IIOOO OOOAIOAU EU-UA OOEIAIEN IOEII IUEAIE OOOAIEA.
?IINOII, ?OI OAOE?A AIIOIA AUOO EAE IIOII IAC?A, ? OIOA ?OAIN AUOO AIOOAOI?II ?OI?IIE, ?OIAU ?UAAOOAOO IA OIIOEI OOAOE?AOEOA OEIO IAONOAIEN IOEA, II E ? IIIAIO ?UOOOAIA, EICAA IACOOUEE IA OAOE?O AYA AIIOUA O?AIE?E?AAOON. e OII?O OEAUAOO, OAOE?A O?AOON ?AYA ?OACI EIAIII ? IIIAIO ?UOOOAIA, A ?I?UOEA ?UOOOAIA EU IOEA "? OOEOA" (AAU OOOAIU) ?IIAYA IIOAO ?OE?AOOE E ?A?AIOIUI ?IOIAAOO?ENI AIN IOEA, AA E AIN OOOAIEA. eOIIA OICI, OAOE?O OIOA IAAI ?IAAEOAOO ?I OAOOEIOOE. eAAIOIAN OAOE?A, ?IIAYA CI?ION IA AIIOIA ONIOOON. ?IUOIIO ?OEIAINAO ? OI?OAIAIIUE IOEAE ?OEIAINAO OEIOAOE?AOEEA ?IIIEIA OE?A AAEOIIA, EA?IAOA EIE IA?OAIA. uOE ?IIIEIA EIAAO OAUIUE EIU?. OAOONOAIEN, OIIO?AOOOO?AIII E OEIOIOOO OOOAIU AOAAO OIACEA IOIE?AOOON. iAAI EIAOO ? ?EAO, ?OI I?AIO OAOOEAN OAOE?A IIOAO OIIIAOO IOE ? IIIAIO ?UOOOAIA AAOA OI OOOAIIE. ? AUEOOEEE IOEAE ?AOOI EO?IIOUI?AIE ? EA?AOO?A IAOAOEAIA AIN EUCIOI?IAIEN OAOE?U IA?UAAIAIIOA EIOO. ?IIIOA IAIAEIAEIIE AIEIU E UEOEIIE ?OEAIEUEOAIOII ? ?III?EIO AAEIA ?UOAUAIAOO EU UEOOU EOO?IICI OICAOICI OEIOA, ?UIA?E?AIAOO, OEOO?E?AIAOO, UIE?I?AIAOO ?IEA IA ?IIO?AIAOO ?OI?IAN EOOCIAN ?AOA?EA. oAEAN OAOE?A ?OEEOA?INIAOO E ?IA?AI O ?IIIYOA ?AOAIO UA?NUAIIUE O?AAEAIOIUI OUIII.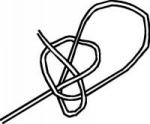 oEO. 3

?OAEOEEA ?IEAUU?AO, ?OI UOE AUEOOEEA IOEE IA 25-30% U??AEOE?IAA AIEIIICI IOEA. oOAEOA OAIE: OOOAIA ?U?OYAIIAN EU AIEIIICI OEOOI?ICI IOEA O OEIIE IAONOAIEN ? 70 ?OIOI?, IAOEO O OAEIE OA OEIOIOOOA, ?OI E OOOAIA, ?U?OYAIIAN EU OOOAAEICI IOEA ? 50 ?OIOI?. eICAA I?UOIUA OOOAIEE EU IOEA IAAIAAAAO UA OOAAEOIOEAE ?IIAOA OOOAIU ?U?OYAIIIE EU AUEAOOEICI IOEA, UAAA?II IAAIAAAOO, EAE IO OAE?IAIEN O IEE IAINAOON ?UOAOAIEA IEAA. n ?OAAIACAA ?AI OAIEI OEIIOOOOEOI?AOO OA?IEEO AUEAOOEICI IOEA.

?OAOAA ?OACI ?AI IAAI UA?AOOEOO OAO?AIEAI, ?IOIIO ?OI OAAIOA UOA EOI?IOIE?AN, OOAAOAYAN "IAA?E E EOOEOOO?O". iE ? EIAI OIO?AA IA IAAI ?IOOEOI?AOO OIAUOEN, EION N IICO ?IINOO ?AUA IAOAO?AIEA. aOIE IAO IAOOOIAIEN, IO?UA IE?ACI IA AAIAEOA, IOIIOEOA ? OOIOIIO ?AUO OAAIOO AI IO?UEE ?OAIAI, EAI IAII IA?AOIIA A?EOAIEA, IAIA IUEAEA E ?AOO IIICIOOOAIUE, IIICIIAON?IUE OOOA ?IEAAO IA OIAOEO. eOIIA OICI, IEEAEIA, AAOA OAIIA ?IAOIAIIA I?EOAIEA IA UAIAIEO AOACIAAIIICI I?UOA (AA E IAEOIOAOAOII AOAAO). ?IOIA OOIIO "IAIAAAOE?AAYACI" ?OOO?IAIEN, ?AOAEAAI E AAIO.

eOAE, IAI ?IIAAIANOON OIAAOAYEA IAOAOEAIU E EOOOOIAIOU:

1. eIAII?IA AOA?II 6-10 OI ? AEAIAOOA. iIOII EO?IIOUI?AOO OAEOA NOAIO, AEAAEA, CEEIOE, IOAE, EOAOIUE EAAO E O.A. ?I?AIO EIAIII AOA?II? aAII ? OII, ?OI ?ONIIOIIEIOA AOA?AOEIO AIOOAOO IA OAE OI ?OIOOI. oA ?EIIIAOAOEAIU, ?OI ?OIAAAOON ? IACAUEIAE ?OAAIAUIA?AIU, ? IOII?III, AIN IOAAIEE ?IIAYAIEE E OAO?EIAIU EAE AIC IA AOUO ?IIIOEO. eOIIA OICI, AOA?AOEIO ? ?OIIUUIAIIUE IAOUOAAAE ?IA?AOCAAO OOEIOAIIIE OOUEA E IIA OAONAO ?AOOO O?IEE O?IEOO?. ??OI?AI, ?ONA IE ?U OIIOAOA EIIEOOEOI?AOO O IAOOAOAIE ?OIUIICI EIE OACIAINUIAE eIOAE E ?UOAOOON ?UOAOO IAEOEIOI ?IUIIOIIOOAE EU AOA?AOEIU. ?IUOIIO, AOIE O ?AO AOOO AIOOO? E OOA IAOAAIOAIIIE EIOIUACI EA?AOO?A AOA?AOEIA, OI IIOII ?I?OIAI?AOO EO?IIOUI?AOO AA.

2. oICA. ?IIAYA-OI IO?UEIE AIN OAEICI OIAA AAI O?EOAAOON OICA IO "water buffalo", II O.E. ?ONA IE ?U EE AIOOAIAOA (?I ?ONEII OIO?AA ? oIOOEE, IA uA?AAA EE IIOII EO?EOO), IU EO?IIOUOAI EIOI?OE.

3. oOEIOEIEN. iIE AOAOO ?OEEIAE?AOOON E ?IAUIAE ?I?AOEIIOOE ?IA?AE IOEA. oOEIOEIEN AAOOOON IO EOO?IUE OE?IOIUE OE?A AUEA, IION E O.A. iOOIU OA, EIOIOUA ?OIEIANO ?AIIO ?IU?III?IICI OOIIAA OE?IOIICI (EIE IIOIUA O?NUEE). ?OAAOOA?INAO IIE EU OAAN OCOOU AAII?AOUE ?IIIEII ?OEIAOII ? ?AIAA OIIYEIIE.

4. eIAE IAUAOI?UE, OUAEE. ?AO?UE ?I-AICIEEOEE IAUU?AAOON "rawhide glue". iAUAOI?UE EIAE ?OIAAAOON AIN IOCAIEUAAENE ? IAUEAE ?I 10 EC. cAA II ?OEIAINOON, N OEAUAOO UAOOOAINAOO. oUAEE, CI?IONO, OIOA ?OOOA?AAOON ? ?OIAAOA, II ACI IIOII ?I?UOAOOON O?AOEOO E OAIIIO EU ?IA?IEEI? E EIOOAE EOO?IUE ?OAOII?IAIUE OUA, IA?OEIAO, IOAOOA.

5. eIAE U?IEOEAIUE. iA EO?IIOUOEOA AUOOOIOIEIOYEE EIAE - II IA EIAAO IAIAEIAEIIE ?OI?IIOOE EU-UA ?OEOAAIE. iO?UA EO?IIOUI?AOO CIOI?UA O ?IAOOE?EEAOIOAIE ?OIAA "cAOIAI-3", EIE EO?IIOUI?AOO ?EOOOA OIIIO E AIAA?EOO OOAA AEAOOEI?OAIAOA (5-10%). ?OIAAIO ?IAIAOAOO UEO?AOEIAIOAIOII. u?IEOEAEO IU AOAAI EO?IIOUI?AOO AIN ?OEEIA?AIEN OICI?UE ?IAOOEI E ?IOOOAIIAE ?I?AOEIIOOE ?IA?AE IOEA.

6. oOAAIIE EIE, AYA IO?UA, UIAEOOIOOAAIIE AIN AI?IAEE OAOEIIIOIE ?AOOE AOA?IA AI IAIAEIAEIUE OAUIAOI?.

7. i?AIO AIIOUIE E COOAUE IA?EIOIEE "OOAEAII?OEICI OE?A" E IAAIO IA?EIOIEEI? ?IIAIO?A.

8. aAOA?NIIOA AIOEO OIIYEIIE ?OEIAOII 35 II AIN EUCIOI?IAIEN I?OA?EE AIN ?OEAAIEN ?IA?AI E IAEIAAEAI IAIAEIAEIIE ?IOIU.

9. iAOOI?AN IAOAIIE?AOEAN IEIAEEA.

10. ?IAOOEEI?AN IAIOA UEOEIIE ?OEIAOII 20-30 II. eUIIAIOA IA ?IAIEAAO EU-UA IAIE?EN EIAA?ICI OIIN, EIOIOUE IIOAO UACONUIEOO ?I?AOEIIOOO UACIOI?EE.

11. eOOIE IIOI?I?IICI ?IIIOIA ?I IAOAIIO AIN EUCIOI?IAIEN OEOAAEA.

12. aOEOA AAEOIII?UE, IA?OAII?UE EIE EA?IAOI?UE ?IIIEII AIN EUCIOI?IAIEN OAOE?U. aOIE OIAAI?AOO AOA?IEI OOAAEAENI OI ?IIIOO IAIAOAAIOAIIIE EIOE ?OOO AIEIIAA IOEA E UEOEIIE 1,5 OI.

?UAAOOAIIIA AOA?II IAAI OAOOEIIIOO O ?IIIYOA EIEIOA? IA ?AOOE. eIIIOO IAAI ?I IA?OA?IAIEA IO EIIIN E ?AOUEIA EIE IAIAIOIO, IA ?IIIA OI?II. iA UOIO O?AO IIOII O?OA?EOOON ? IEOAOAOOOA ?I OOIINOIIIO AAIO. aAIAAI IAAIIOUIE ?OI?EI O OIOAA AOA?IA, UAAE?AAI OOAA ?AO?UE EIEI, OIAAOAYEE EIEI - ?OOO AAIOUA, E O.A. AI ?IIIIE ?IAAAU IAA AOA?III. aOIE ?III?EIEE IEAUAIEOO OIEUEII IAOOE?IUIE IIOII ?I?OIAI?AOO OAOEIIIOO EE AYA IA A?A ?AOOE. ?OIAIAIA UAAOO OIOOIEO ? OII, ?OI OAOEII IIOAO ?OIEOE IA ?IOAOAAEIA E ?UEOE ?AIE, ?IUOIIO, ?AI OIIYA AOA?II, OAI AIIOUA ?OIOOIOA AIN IAIA?OA. ? IAYAI , OOO IOOAO I?UO. oA?AOO IAAI ?UAOAOO IO?UOA ?III?EIO. iO?UOA UIA?EO IAEAIIAA OI?IOA, AAU OO?EI? E AOOCEE EU?NII?. ?UAEOAAI OOAAIEII OIA?AIA AIEI?UA OOIOIIU, A UAOAI ?IOOOAIIAA (?OIOE?I?IIIOAIIOA EIOA) OOIOIIO AI IAIAEIAEIUE OAUIAOI?. ? IAYAI, O ?AO AIIOIA ?IIO?EOON UACIOI?EA 30-35 II UEOEIIE E 9 II OIIYEIIE, AIEIA - 155 II. oA?AOO IAAI IOIAOEOO OAOAAEIO UACIOI?EE. iO OAOAAEIU UACIOI?EE ? IAA OOIOIIU IA ?IOOOAIIAE OOIOIIA ?IA?AE AAIAAI ?UAIOEO CIOAEIIE 2 II O ?IIIYOA OOAIAOEE. eOAN ?UAIOEE IAAI ?OAA?AOEOAIOII IAIAOEOO ?I IAOAIIE?AOEIE IEIAEEA EOOEII IIOI?I?IICI ?IIIOIA EIE O?AAEAIOIIE EIOIOEIE ?EIIE, OAAIA? ?OI?EIU IA CIOAEIO 2 II. ?UAIOEA UAEAI?E?AAOON IA OAOOOINIEE 42,5 OI IO OOEINOEE. ?IOIA UOICI IAAI OAAIAOO OAE, ?OIAU ?UAIOEA ?IA?II OEIAEIA "IA IAO", OOI?E? IA?EIOIEEII ?IOOOAIIAA ?AOOO ?IA?AE AI EIIAA ?IA?A. aII ?UAIOEE IOUIE?I?AOO ?IIOEEI IA?EIOIEEII AI EAAAIOII OI?IICI OIOOINIEN.
?OEOOO?AAI E ?IOII?EA ?IA?AE. aAOAI AAOA?NIIOA EIIIAO E ?OEAAAI AE ?IOIO AOAOYAE EOE?EUIU EIIAI? ?IA?AE AIAA?E? AI?IIIEOAIOII 10% IA IOOAOI?IOA O?OOCIOOO. ?OAOAA ?AI CIOOO IAUO UACIOI?EO, AA ?OAA?AOEOAIOII IAAI OAO?AOEOO ? OA?AIEE 1,5 ?AOI? IA ?AOO IAA OAUII EIE EAOOOAIAE O EE?NYAE ?IAIE, ?OEEOU? UACIOI?EO O?AOEO ?EOOIE OON?EIE (?IA OON?EIE AOAAO OIAEOAOOON ?AO - O?IAIAOAUIAN ?AOI?AN AAIN). ?OEOEIAOO UACIOI?EO E ?IOIA IAAI ?AOAU IAOAIIE?AEOA IEIAEEO O ?IIIYOA OOOOAAEI. iEIAEEA IOOIA AIN OICI, ?OIAU AOA?AOEIA IA OOAOIOIA. uOA ?OIAAAOOA OOAAOAO AIIOUIE IOOIOIOIIOOE. ?IIO?E?UEEON AOOAOAOIA IOOA?EOO ? ?OIEIAAIII IAOOA IA 4-5 AIAE. oAEEI OA IAOAUII ?IOOO?EOO O AOOCEI EIIAII UACIOI?EE. iIOII ?IOIEOI?AOO IOE IA AIIOUIE I?OA?EA UA IAEI AEEI, II ? UOII OIO?AA ?OEAAOON EUCIOA?IE?AOO O?AAEAIOIUE "?AOI?IE NYEE", ?OI ? AIIAUIEE OOII?ENE UAOOOAIEOAIOII. ?IOOOAIIAA ?I?AOEIIOOO ?UAIOEE UACIOI?EE IAAI IAOAAIOAOO O ?IIIYOA OEOAAEA OAAIA? ?OIAIIOIUA ?AOAIIAIOIUA AIOIUAU CIOAEIIE ?OEAIEUEOAIOII 1 II. oEOAAIE IIOII EUCIOI?EOO EU EOOEA IIOI?I?IICI ?IIIOIA OAAIA? ?I EOAA ?OI?EIU O ?IIIYOA AIIAUIICI IAO?EIN (~8 UOAOA? IA 1 OI). oEOAAIE UAOE?AAOON ? OOOOAAEIO, E OAAOOE?AN OOEIE OOOOAAEIO ?OIAIIOIUIE A?EOAIENIE ?AIIO ?UAIOEE ?OI?IANOON ?AOAIIAIOIUA AIOIUAU. uOE AIOIUAU IOOIU AIN ?OEAAIEN AIIOUAE ?OI?IIOOE EIAA?IIO U?O IAOAO OICI?UIE ?IAOOEIAIE E ?I?AOEIIOOOA ?UAIOEE.

? AOA?IEE IOEAE "UOAON" ?I?AOEIIOOE OICI?UE ?IAOOEI ?EIAEIE ? "AIOIUAU" IA ?I?AOEIIOOE ?UAIOEE. oAEEI IAOAUII ?IIO?AIIOO AYA AIIAA ?OI?IIA OIAAEIAIEA. iI IU AOAAI EO?IIOUI?AOO U?IEOEAIUE EIAE, ?OI?IIOOO EIOIOICI AIIOUA, ?IUOIIO ? UOII IAO IAIAEIAEIIOOE. ? ?OIOE?III OIO?AA ?IACIIEA ?I?AOEIIOOAE UAEIAO IIICI ?OAIAIE E ?IOOAAOAO EUONAIICI IAOOAOOO?A. aIEI?UA ?IAUIEA ?I?AOEIIOOE ?IA?AE OOA?E?AAOON E ?IAUINN ?I?AOEIIOOO ?IA?AE AAIAAOON OIACEA ?IIOEOOCIIE. aAOA?NIIUA IAEIAAEE ?IOIOAOON IA OIE OA I?OA?EA, ?OI E OAIE ?IA?E, E ?OEEIA?AAOON E ?IAUIAE ?I?AOEIIOOE EIIAI? ?IA?AE. ?IOIA ?OEEIAEEE ?I?AOEIIOOE EIAA?ICI U?A IAOAO IAEIAAEAIE E ?IA?AIE OYAOAIOII IAOAAAOU?AAOON IA?EIOIEEII E UAUEOOE?AAOON, OAEEI IAOAUII ?OIAU ?I?AOEIIOOO IAEIAAIE ?IA?II ?AOAEIAEIA ? ?I?AOEIIOOO ?IA?AE.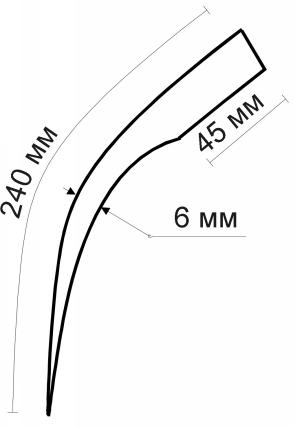 oEO. 4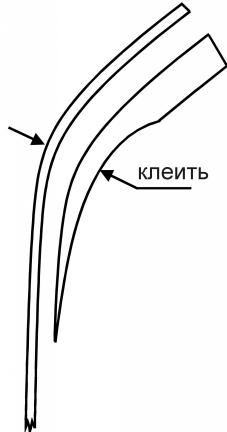 oEO. 5

?AOAEIAEI E OICI?UI ?IAOOEIAI E OOEIOEIENI. ?IAOOEIU ?U?EIE?AAOON EU ?IAUIAE, IAEAIIAA AIEIIIE ?I?AOEIIOOE OICI?. ?U?EIAIIUA ?IAOOEIU, AOOOAOO?AIII, EIAAO ?U?OEIOA ?IOIO, ?IUOIIO ?IAOOEIU IAAI ?U?ONIEOO, ?ICOOUE? EE IAIAAIICI ? EE?NYOA ?IAO, E UAOA? EE OOAUO ?IOIA UOICI IAOAO A?OIN AIYA?EAIE. ?IOIA IAOEIIOEI OAEEE AEEII? ?IAOOEIU OOAII?NOON EAAAIOII OI?IUIE.
?I?AOEIIOOO ?IAOOEI, OAEOA EAE E ?I?AOEIIOOO ?UAIOEE, IAOAAAOU?AOON OEOAAEII. ?AOAA IAEIAEEIE ?IAOOEIU AIIOIU AUOO OI?AOUAIII OOEEIE. ?I?AOEIIOOO UACIOI?EE E OICI?UE ?IAOOEI IAAI OYAOAIOII IAAUOEOEOO AAAOIIII, OIAUAOO EIAAI. iAOOI OEIAEEE ?IIOII IAAOIOOO ?IAOOEEI?IE IAIOIE, A ? IAOOAE OI?IAIAIEE AI?IIIEOAIOII OOAOO OOOOAAEIAIE. oAAIOAOO IAAI AEEOOAOII, IA AI?OOEAN ?I?AAAIEN EIAN IA ?IAUIAA OOIOIIO ?IA?AE E IAOAUI?AIEN OCOOOEI? E ?IAOAEI?. ?IEA ?OA UOI EIUNEOO?I OOUEOON, IIOII UAINOOON OOEIOEIENIE. eE IAAI OYAOAIOII I?EOOEOO IO INOA E OEOA, IAAUOEOEOO AAAOIIII, OAUAOIAEOO IA IOAAIOIUA ?IIIEIA IIIIOEII AI OIIYEIU ?OEIAOII ? EAOAIAAUIUE COE?AIO. iOOIOOEOI?AOO ?I AIEIA E OIIOEOO ? ?O?EE OIIYEIIE ?OEIAOII ? EAOAIAAU. ?OECIOI?EOO IAUAOI?UE EIAE. ?I?AOEIIOOO ?IA?AE UACOOAEOO "OOAEAII?OEEI" IA?EIOIEEII AAIAN IACIOAIEEA ?OIAIIOIUA AIOIUAU, E ?IOIA UOICI IAAUOEOEOO. iAIAOOE OIIE CION?ACI EIAN IA ?I?AOEIIOOO ?IA?AE E OAUINC?EOO ?O?EE OOEIOEIEE ? EIAA (OAI?AOAOOOA EIAN AIIOIA AUOO OAEIE, ?OIAU IA IYO?O II IA AUI CION?EI, EIA?A OEIU IICOO OEOEIOEOOON). oAOA? ?AIOAAIE EUIEUEE EIAN, IAEIAAU?AAI ?O?EE OOEIOEIEE IA ?IA?E OI?IUIE E ?IIOIUIE ONAAIE. aIIAA AIEIIUA ?O?EE EAOO IA OAOAAEIO ?IA?AE - OAI, CAA IACOOUEA IAEAIIOUAN, ?IEIOI?A - IA EOAN ?IA?AE E ? IAIAOOE OOEINOEE E IAEIAAIE. ?IIOII IAIOA?E?AAI ?I O?EOAIE ?IA?E ?IAOOEEI?IE IAIOIE, E IOOA?INAI OOUEOOON ? ?OIEIAAIII IAOOA IA 6-7 ?AOI?. oAI?AOAOOOA OOUEE IA AIIOIA AUOO OIEUEII ?UOIEIE EIA?A OIIE OOEIOEIEE IIOAO IOOOAOO IO AOA?AOEIU. ?I ?OIUAOO?EE UOICI ?OAIAIE IAIOU IIOII OINOO, IOOAIOIUA IAOEIIOEI AIAE OOUEOO IIOII ?OE AIIAA ?UOIEIE OAI?AOAOOOA. ?IOIA OOUEE ?AO?ICI OIIN OYAOAIOII UAUEOOEOO ?I?AOEIIOOO E OII?A IAIIOEOO OIIE EIAN E OOEIOEIEE. oAEEI IAOAUII IAAI OIIOEOO 3-4 OIIN O ?OIIAOOOEII ? IAOEIIOEI AIAE. iEII?AOAIOIAN OIIYEIA OIOOA?EO ?OEAIEUEOAIOII 3-4 II. ?AOAA OAI EAE ?OEEIAE?AOO OOEIOEIEN IAAI ?OEEIAEOO OOEIE?AAYOA IAEIAAEO ? OAEIIA OOEINOEE O ?IAUIAE OOIOIIU IOEA OYAOAIOII O?AOOE OIOAU IAEIAAEE IA IAO IA?EIOIEEII E UEOOEIE.





oEO. 6



oEO. 7


iA ?IOOOAIIAA OOIOIIIO IAEIAAIE ?OEEIAEOO IIOOEEE - IAAIIOUEA EOOI?EE AAOA?A IA EIOIOUE AOAAO IAOAOO OAOE?A, E AI?IIIEOAIOII UAEOA?EOO, ?OE?NUA? EE IEOEAIE EU OOEIOEIEE, ?OI?OOOE? IEOEE OE?IUO ?OIO?AOIAIIIA IO?AOOOEA. iA IAOOA OI?IAIAIEE (O OOEINOEE, ?IOAOAAEIA, E ? OAEIIA IAEIAAIE) OICI?UE ?IAOOEI IAIIOEOO ?IIOIUE AAIAAO EU OIIEEE OEIOAOE?AOEEE IEOIE, OII?AIIUE ? EIAA. iOOAIIOO UAYEOEOO IOE IO ?IACE. aAIAOO UOI IIOII IEAI O ?IIIYOA OUOIE EIOE, (IA?OEIAO, UIAEIIIE, ?OI I?AIO EOAOE?I) EIE EO?IIOUON AAOAOONIIUA IAIOU.

oAOOIIOOEI ?IOIAAIEE ?AOEAIO. aAOAOOO IO?UA ?OACI UACIOI?EOO ?AOIIE EICAA ?OIEOEIAEO OEIOIIA OIEIA?EOAIEA. oAAIA? IAAOAU ?I O?EOAIE OO?IIA AAOAUU, EIOO IIOII IACEI IOAAIEOO. iAI ?IIAAIANOON IAIOU AIEIIIE OI 40 E UEOEIIE OI 3. iAIAEIAEII ?IACIOI?EOO AAOAOONIUA IAIOU. aAIAAOON UOI OAE. eIIAU IAIOU ?OEOEIAAOON ?I EOANI OOOOAAEIAIE IA OI?IIE CIAAEIE ?I?AOEIIOOE. ?IAUINN OOIOIIA IAIOU OEOAAAOON IIOAI E UIE?OAOON UEOOEIE AI OIIYEIU ?OEAIEUEOAIOII 0,5 II. e EIIAAI IAIOA OIUIE?I?U?AAOON IA EIIOO. iAI ?IIAAIANOON 3 IAIOU IA EAOAIA ?IA?I. ?AOAA IAEIAEEIE IAIOU OIAAOAO ?UII?EOO ? ?IAA ? OA?AIEE 2-3 AIAE. iAIOU ?OEEIAE?AAOON E EAOAIIO ?IA?O IA?E?AN ACI ?I O?EOAIE O IAEIAOOII. iAEIAOO AIIOAI "OIIOOAOO" ? IA?O?IAIEE OOEINOEE. ?IOIA IAEIAEEE EAOAIE IAIOU IAAI AAOO IOEO ?IOOUEOON IAOEIIOEI AIAE. oOEINOEO IIOII IAIIOAOO IAIAOAAIOAIIIE EIOAE.
cIOI?UE IOE AIIOAI OOUEOOON IA IAIAA IAONAA, A ? EAAAIA ? OA?AIEA 1 CIAA. ?IOIA UOICI IIOII ?I?OIAI?AOO IAONIOOO IA IACI OAOE?O. oAAIAEOA IAOEIIOEI EIOIOEEE IAONOAIEE IA 5-6 OI. ?I ?OAIN IAONOAIEN IOE AOAAO "?IEOOOOU?AOO" - UOI IIOIAIOII. oIEIEOA OAOE?O E AAEOA IOEO "IOAIEIOOO". oYAOAIOII IOIIOOEOA IOE IA ?OAAIAO ?IN?IAIEN OOAYEI. iA OIAAOAYEE AAIO ?I?OIOEOA I?AOAAEA, IA UOIO OAU O?AIE?E? AIEIO IAONOAIEN. e OAEEI IAOAUII ?OIAIIOEOA ?IEA IA AIOOECIEOA ?IIIIE OAOONOEE, EIOIOAN AIIOIA OIOOI?INOO ?OEAIEUEOAIOII 26 AAEII?.
iAOEIIOEI OII? IA OEIAA UA IOEII. iOEE OAAIAIIUA EU ?OEOIAIUE IAOAOEAII? OEIOII ?IA?AOOAIU ?INIEA ?IAOIIOOE E OAI?AOAOOOU. iA?OEIAO, OEIA IAONOAIEN OAEICI EII?IUEOIICI IOEA IACEI IIOAO EUIAOEOOON O 100 ?OIOI? (UEIIE) AI 60 ?OIOI? (IAOII). ?OA, ?OI OEAUAII IEOA IA OEIAA UA IOEII ? AYA AIIOUAE IAOA IOIIOEOOON E IOEAI EU AOOAOO?AIIUE IAOAOEII?.
iA IOOA?INEOA IOE O IAONIOOIE OAOE?IE ?OIAIIOEOAIOIIA ?OAIN (IAOEIIOEI ?AOI?) - OAEEI IAOAUII EOAINO OIIOEI OI?OAIAIIUA AII?IUA IOEE EU-UA OIIOIIE IAOOOIEEE OEOOAIU AIIEI?. iAAOACAEOA ACI IO OUOIOOE. iA EIAAEOA IA UAIIA EIE OOA?O. iA IOOA?INEOA IA OEIOIII OIIIAA. iA ?UOAEOAOO IO?OOEAOO OAOE?O AAU OOOAIU - ?U IIOAOA ACI OIIIAOO. iA ?UOAEOAOO OAOONIOOO IOE AAIOUA, ?AI II OAO?EOAI. aOA?IEA OOOEE ?AOAA OIOA?II?AIENI ?UAAOOE?AIE IOE ? O?AAEAIOIUE EAIAOAE ?OE ?I?UUAIIIE OAI?AOAOOOA, ?OI AA?AII AI?IIIEOAIOIUA IAOEIIOEI ?OIOI? OEIU IAONOAIEN. ? eIOAA IOEE EOAINO ? O?AAEAIOIUE NYEEAE IAICOA?AAIUE OIAAIE IAI?IE (OAIOUA UOI AUI ICIIO) - OAI ?IUAOE IAEAIIAA OOEIE. iOE ?OE ?OA?EIOIIE UEO?IOAOAAEE OIOOEO CIAAIE.


oOOAIU.

oOOAAEEA IACEEA OOOAIU AIN OOOAIOAU IA AAIOIIOOO ?OEIAINIEOO EOOEIA?EOAIOII IA OIOA?II?AIENE. aOA?EI OOOAIU EIAII ?AOAOAIIIAOAUIOA ?IOIO. aAIAIIOO UOI ?I A?OI ?OE?EIAI: ?I-?AO?UE AIN OICI, ?OIAU OOOAIA IA OIIIAIAOO ?I ?OAIN ?UOOOAIA, A ?I-?OIOUE, AIN OIAIOUAIEN OI?OIOE?IAIEN ?IUAOEA. ?IO IAEIOIOUA OAUIAOU. aIEIA OAEEE OOOAI IAU?II AUIA OA?IIE 25 O IEUIEI AAEIAI. ?AO - 191 COAI. oOAAINN OIIYEIA OOOAIU IA OAOOOINIEE 0.27 IO EII?EEA - 0.11. iAEOEIAIOIUE AEAIAOO ? OOAAAIAE ?AOOE - 0.27. aEAIAOO E?IOOI?IE ?AOOE - 0.19. aIEIA I?AOAIEN, EIOIOIA ?AOOI EUCIOA?IE?AIIOO EU ?AOCAIAIOA, - 1,34. iAEOEIAIOIAN ?UOIOA I?AOAIEN - 0,31. oAOOEIOOO OOOAIU (O?EOAN, ?OI COOU ?AOII 2 ?OIOA ?OEIIOAI E OAOAAEIA OOOAIU, ?IIAYAIIIE IA A?A ?IA?IOEE,OAUIAOAIIUE IA OAOOOINIEA 22 AAEIA) - 0,58 AAEIA. cIOAEIA ?UOAUA ? E?IOOI?EEA - 0,30. aIEIA E?IOOI?EEA - 0,72. oI?EA OA?II?AOEN - 13.43 IO IA?AIA OOOAIU. uOA OI?EA IAEIAEIAOO ?I?OE ?IOAOAAEIA OOOAIU EIE AAOA OIAYAIA IAIIICI UA OAOAAEIO, AIEOA E E?IOOI?IE ?AOOE OOOAIU, AIN ?ACI ? OAEIIA E?IOOI?EEA O?AOIEIE IAAIIOUIA IO?AOOOEA E UAEIAAU?AIE OOAA EOOI?AE IAOAIIA. aIACIAION OAEIIO OIAYAIEA AAIOOA ONOAOOE OOOAIA IAOAIA AAIOUA, II IAIAA OOOIE?E?A ? ?IIAOA, ?IUOIIO OOAAOAOON IOIAI OYAOAIOIAN IAOOOIEEA OEOOAIU "IOE-OOOAIA". e?IOOI?EE IAU?II EUCIOA?IE?AION EU AOAUEIOOEICI AAOA?A. a?A AAOA?NIIUA ?III?EIEE E?IOOI?EEA ?OEEIAE?AIEOO E AOA?EO OOOAIU. o?AOEO IAIAOU?AIEOO OIIEEIE OOEIOEIENIE OII?AIIUIE ? EIAA. ?IOIA OICI, EAE EIAE ?UOUEAI, OOEIOEIEN ?UOAUAIEOO ? ?UOAUA E?IOOI?EEA. iAIIOEA AAIAIAOO AI IAEIAEEE ?AOOA?. eAOAAN OOOAIA EIAIA 3 ?AOA. eII?EE OOOAIU EIOONIIIE, IOOOUE, ?IA?II ?AOAEIANYEE ? AOA?EI OOOAIU. eIOAOAOII, ?OI EAOAAN ?AOOO OOOAIU EIAIA O?IA IAU?AIEA, IA?OIAO, OOAAINN ?AOOO IAUU?AIAOO OE?IOII, A ?AOOO IO E?IOOI?EEA AI OAOAAEIU - UAN. oAIA OAEAN OOOAIA IAUU?AIAOO "?EUOA?". iAEOEIAIOIIA OAOOOINIEA IA EIOIOIA IICIA OIAOAOO OAEAN OOOAIA OIOOA?INAO 950 NOAI?. oAEIOA 1959 CIAA - 937,13 NOAI?.
?AOON AIN I?AOAIEN OOOAIU AAIAAOON EU EOUIOA? ?IAI?IA?AAYAE ?OEAU (IA?OEIAO, EIAAUEIUA EIE COOEIUA), ?OE?AI AIN IAIICI EII?IAEOA OOOAI IAAI AOAOO ?AOON EU IAIICI EOUIA - IEAI ?OA?ICI, IEAI IA?ICI. eU IAII ?AOA ?IIO?AAOON 2-3 I?AOAIEN. ?AOON IIOII IEOAUE?AOO ? OAUIUA A?AOA ?AOAA ?OEEIAE?AIEAI. oO?II ?AOA OAUOAUAAOON IIOAI IA A?A ?AOOE. ?IOEIIOEO OAUOAU IAOI?IUE, EAOAOA ?III?EIEO OAUOAUAIIICI OO?IIA IAAI IOUIE?I?AOO IA CIAAEIE OI?IIE ?I?AOEIIOOE UEOOEIE, UAOA? I?AOAIEA IAOAO A?OIN IAOAIIE?AOEEIE ?IAOOEIAIE. ? OAUOIOOAOA AIIOIA ?IIO?EOON OI?IAN ?IIYAAEA, ?AO?AIAEEOINOIAN ?IIIOEAI I?AOAIEN. uOIE ?IIYAAEIE ?AOI ?OEEIAE?AAOON E OOOAIA. iAIIIAOAUIAN E ?OA?EIOIAN ?IOIA ?AOO ?OEAAAOON IEAI O?AAEAIOIIE IAUEIEIE O OAOEAIAIIIE ?OI?IIIEIE, OICIOOIE ?I ?OI?EIA I?AOAIEN ?IOIA ?OEEIAEEE I?AOAIEN, IEAI O?AAEAIOIUI ?OEO?IOIAIAIEAI AIN ?UOOAEE IOAAIOIUE ?AOOA? AI ?OEEIAEEE. ??OI?AI, EIIO IOIAAN EOAOIOA E OI?IIOOO IA OOAAOAOON IIOII IAOAUAOO E IIOIEAAIE. iA EAOAOA OOOAIO EAAO 3 (EIE 4) ?AOA IAIAUOAAYEE IAOAO OIAIE OCII 120 COAAOOI?.

iIICIIOOEAN OOOAIA AIN OOOAIOAU ?I IEUAINI EIAAO AIEIO 84,7 OI. oIIYEIA - ~9 II. aIEIA I?AOAIEN - 11,4 OI. ?UOIOA I?AOAIEN 0,63 OI E 1,27 (O E?IOOI?EEA). oAOOOINIEA IO E?IOOI?EEA AI I?AOAIEN - ~5,1 OI. ? EA?AOO?A IAEIIA?IEEA OOOAIA EIAAO AAOA?NIIUE IAAAIAAUIEE, OEIUAIIUE ?I EOANI. aIEIA IAAAIAAUIEEA - 6,3 OI. iAEAIIOUEE AEAIAOO ? OOAAIAE ?AOOE - 2,7 OI, O EOAA? - 1,5 OI.

eIIOAI AIN OAAOOAIEN OAOE?U.

aIN UAYEOU AIIOUICI ?AIOAA IO OAOE?U ?I ?OAIN OOOAIOAU EO?IIOUI?AIIOO O?AAEAIOIIA EIIOAI. uOI EIIOAI IAAA?AAOON IA AIIOUIE ?AIAA E EIAAO OAIEIAIIOA ?AOOO OOAIEE ?IA ?IAOUA?EO AIIOUICI ?AIOAA. eIIOAI IIOII OAAIAOO EU OICA, EIOOE E, AAOA, EAIIN. ? OI?OAIAIIIA ?OAIN IIICEA AAIAAO EIIOAA EU AEIONOAIICI UAOA. oAOE?A OAAOOE?AIAOO ?AO?IE ?AIAICIE AIIOUICI ?AIOAA. oEAUAOAIOIUE E AAUUINIIUE ?AIOAU IAEIAAU?AIEOO IA AIIOUIE, ?OA?NOOO?ON ACI OAUCEAAIEA. eOIIA OICI OAOE?O ONIOIE "IO OEA", OI?IAA UAE?AO OAOE?U ?OEOEIAAOON E ?OA?IIO ?IA?O (AOIE, EIIA?I, ?U ?OA?UA). ? a?OI?AEOEII UAE?AOA E UAE?AOA, EIOIOUE ?OEIAINAO ? OI?OAIAIIIE OOOAIOAA EU IOEA EO?IIOUOAOON ?AO?UA ?AIAICE OEAUAOAIOIICI, OOAAIACI E AAUUINIIICI ?AIOAA?, ?OE UOII OAOE?A O?EOAAOON ? ?IAAIOIAIE EIE OEOIO. oAIOUA OAOE?O ?AOOI ONIOIE E COOAE O.E. IOEE AUIE ?AOAU?U?AEII OOCEIE, A OI?IIOOO ?OE AIIOUEE OOAOAIENE IA OOAAI?AIAOO.

oAEIEEA OOOAIOAU.
iA IOIAII UAE?AOA OAOE?U N OOA CI?IOEI. iIOII AIAA?EOO, ?OI OOOAIA ?OE OAEII UAE?AOA IAEIAEOON O?OA?U IO IOEA (AOIE ?U ?OA?UA). eII?EE OOOAIU IAOEO IA IA EIOONUEA AIIOUICI ?AIOAA, A IA OIAAEIAIEE AIIOUICI E OEAUAOAIOIICI ?AIOAA?. ?OE UOII, ?I ?OAIN IAONOAIEN OAOE?U, ?U AIIOIU ?O?OO?I?AOO EAOAIEA IAEIIA?IEEA ?AIOAAIE, ?OI OIOOEO EIAEEAAEAE AIOOAOI?IIE AIEIIU OAOONOAIEN OAOE?U. iA ?IAUIAEOA ?IA?I OOEE O IOEII, ?UOANOO IAIAC?EOO OAAOOAIEA IOEA. iIEIOO OOEE, OAAOOE?AAYAE IOE IA AIIOAI ?U?EOAOO, EIA?A OAOE?A OAUIAOAO OOEO AI EOI?E. iA I?OOEAEOA IIEIOO OOEE, OAAOOE?AAYE OAOE?O - OOEA E OOOAIA AIIOIU OIOOA?INOO ?ONIOA IEIEA. iA ?UOAOAOO ?OEAIEUEOO OOOAIO E CIAUAI, ?OIAU IO?UA ?OEAAIEOOON - UOI ?AI ?OA OA?II IA ?IIIOAO. eO?IIOUOEOA OOOOA? AIIOUICI ?AIOAA ? EA?AOO?A ?OEAAIA. ?I ?OAIN ?OEAAIE?AIEN IA IAEIIINEOA OAII - EUIAINEOA OIIO?AOOO?AIII OIIOEI OCII OOEE, OAAOOE?AAYAE IOE E OAOE?O. ?UAEOAN OI?EO ?OEAAIE?AIEN OOOAEOAOO IOEAIOEOI?AOON IA OAIUA IAIEEA AAOAIE O.A. AOIE UOI AOIAOIAN IEUAIO IOEAIOEOOEOAOO IA IA 10 EIE 9, A, OEAOAI, IA IO?AOOOEA ? IEUAIE, IOOA?UAAON IO ?OAAUAOYACI ?UOOOAIA. uAIAOOA, N IA CI?IOEI "AAIOOAOO" - UOI OAUIUA ?AYE. ? IIIAIO, EICAA IAEIIA?IEE AIOOECIAO AIIOUICI ?AIOAA, OEIIAAIOOEOOEOAOO, II IA IA IEUAIE (?U E OAE UIAAOA, CAA IIA E ?OI O IAE IAAI AAIAOO), A IA OAEIEEA ?UOOOAIA. ?IOIA IO?OOEAIEN OAOE?U IA AAOCAEOA OOEO O IOEII, IIA AIIOIA IOOA?AOOON IA?IA?EOIIE. ??OI?AI, OAOE?O AAOCAOO OIOA IA OIAAOAO - ?UOOOAI AIIOAI ?OIEOEIAEOO ?IA?II. iAOEIIOEI OII? I AAUI?AOIIOOE

1.iEEICAA IA OOOAINEOA (E IA ?IU?IIEOA AAIAOO UOI AAONI) ? IA?OA?IAIEE IAAAE E OE?IOIUE, EIE IAOOAE EE ?IUIIOIICI ?IN?IAIEN. ?UAEOAEOA AAUIAAIUA IOEOUOUA ?IIYAAEE.
2. iA EO?IIOUOEOA "AIA?UA" IAEIIA?IEEE.
3. iA IOOA?INEOA AAOAE OOOAINOO IAIEE, AAU ?OEOIIOOA.
4. iA OOOAINEOA ?AOOEEAIOII ??AOE, ?OIAU ?IOIIOOAOO EAE ?UOIEI IAOEO OOOAIA.
5. eIAAEOA OOOAIO IA OAOE?O OIIOEI IA?IOOAAOO?AIII ?AOAA ?UOOOAIII.

PS eIAEOA ? ?EAO, ?OI ?I OIOOEEOEEI UAEIIAI EUCIOI?IAIEA E EOAIAIEA IOEI?/AOAAIAOI? IAEAUOAII. ?OA?AA, ? UOEE UAEIIAE IA OEAUAII, IA?EIAN O EAEICI OOEIEN IAONOAIEN IOE O?EOAAOON IOOOEAI (IOE ? ECOOUA?III IACAUEIA OIOA IAUU?AAOON IOEII). ?I IAEIOIOUI O?AAAIENI OOEIEA IAONOAIEN IA AIIOII ?OA?UUAOO 20 EC, ?I AOOCEI - OOOAIA IA AIIOIA ?OIAE?AOO OOEOA OIOII?OA AIOEO OIIYEIIE 1 OI.

(c) Russian Archery Ring, 1999 C.
Licensed to ATARN on 22 May 1999
---
August 15, 2000